Top Shelf Pet Salon in Powell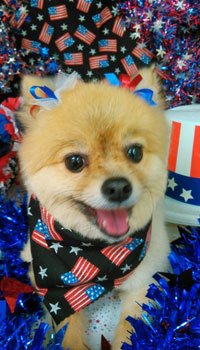 If you are looking for a top shelf pet salon in the Powell area, Pup-a-Razzi Pet Salon is the place. We are open Saturdays so you can bring your furry family member in when it's convenient for you. Our salon, dog wash center, and daycare services come together to provide the care and pampering your dog needs.
Our grooming team understands the stress that some animals can experience during the grooming process, which is why we've developed a gentle, calming process that puts your pet at ease. We take pride in creating custom trims for each pet, using the highest quality grooming products on the market. When your dog leaves our salon, we'll make sure he or she feels their best. We also educate owners on how to maintain their coat in between visits.
Pup-A-Razzi has customers from all over the Powell area who come to us because of our perfect mix of outstanding service and affordable rates. Call or stop in to book your appointment today!